Are you looking for someone to take your side in matters concerning immigrating to the United States or avoiding deportation from the country? An immigration lawyer is an independent practitioner (unconnected to the U.S. immigration authorities) who helps clients deal with a wide range of issues relating to visas, green cards, U.S. citizenship, and other immigration benefits.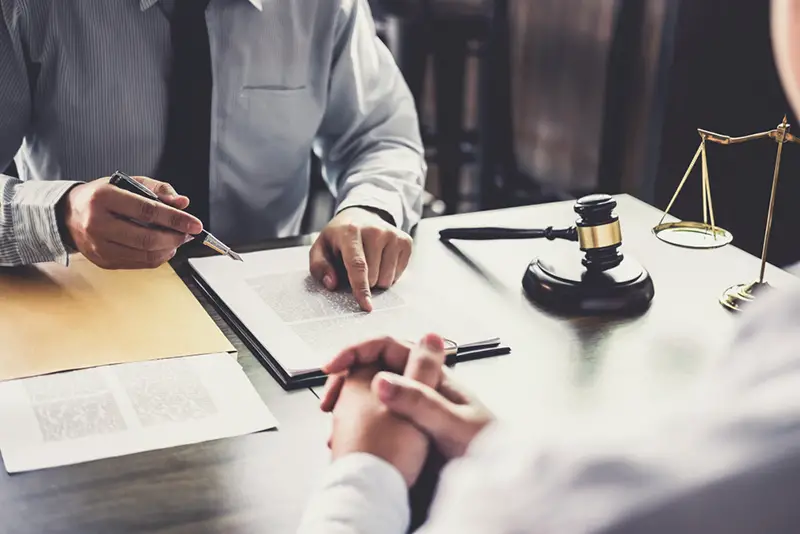 When Don't You Need an Immigration Lawyer?
Not all immigration issues require consultation with an immigration lawyer. For example, if you merely wish to visit the United States for a vacation, and are sure you will be ready to return in 90 days, you might not require any visa at all, but could (if you're from one of the countries on the list) travel on the Visa Waiver Program.
However, U.S. immigration law is incredibly complex. In many cases, hiring an attorney can save you time, aggravation, and even money (in cases where you might have to redo an application done incorrectly the first time or defend yourself in removal proceedings after an application goes seriously wrong).
When You Do Need to Call an Immigration Lawyer
You will definitely want to consult with an attorney who practices immigration law if:
you are uncertain about your basic eligibility for a green card or another immigration benefit
you have received government assistance while living in the U.S. or are concerned that you might be inadmissible for some other reason
you are requesting any sort of discretionary relief, such as asylum or a waiver, which involves persuading the immigration authorities to make an exception or offer you benefits that it might not ordinarily offer to another applicant in your position
you are finding it difficult to obtain a USCIS green card, citizenship, or another immigration benefit; perhaps you have been asked to supply additional evidence
you need emergency help with an immigration matter
you have been notified that deportation or removal proceedings are being started against you
you have been deported from the U.S. and wish to apply to return
you have had an immigration application refused or denied in the past
you have been convicted of a criminal offense or have committed a criminal offense and are trying to enter the U.S. or protect yourself from removal from the U.S.
you are planning to move to the U.S. to work for a U.S. employer and it has not assisted you with the immigration process
you have looked into the application process and realized that the number of forms and documents you must prepare is either too confusing or time-consuming to deal with on your own, or
you are applying for an investment-based visa.
These are just some of the reasons why you might choose to consult with an immigration lawyer. There are others!
How to Choose the Right Lawyer for Your Immigration Case
You will probably want to meet with more than one attorney before choosing one to represent you. You want someone who is experienced in the type of case you have; many immigration lawyers specialize, for example in business immigration matters, deportation, or asylum. See How to Find an Excellent Immigration Lawyer for tips.
U.S. immigration law is federal, or nationwide, which means that you can get help from a lawyer in any U.S. state, even if you are currently living in another country.
What to Expect at the Initial Meeting With a Lawyer
Most immigration lawyers will charge a flat fee (often around $100) to meet with you and talk over whether and how the lawyer could if you hired him or her, help you out. A few offer a free first consultation.
Bring along any personal documents that relate to your immigration situation, such as your passport, visa(s), I-94, marriage certificate, records of criminal convictions, and any notices from immigration authorities.
The lawyer is likely to ask a number of questions and take notes, and will then advise you as to how you should proceed, and whether there are any further documents that need to be produced or applied for.
Many immigration lawyers offer a flat-fee structure for standard types of cases, such as help with an application for a marriage-based green card. However, for less predictable types of legal services, such as representation for an immigration court hearing (which could turn into several hearings), the lawyer is more likely to charge you at an hourly rate.
This meeting is your chance to tell the attorney your circumstances and to ask questions. Give the attorney as much information as possible, so as to avoid mistakes in strategy or unpleasant surprises later. The attorney is duty-bound to keep your information confidential. Realize, however, that the attorney's role does not include lying on behalf of a client. If, for example, someone tells an attorney, "I need help preparing paperwork for my fake, green-card marriage," the attorney (assuming he or she is reputable, some are not) will have to tell the client to go elsewhere for help.